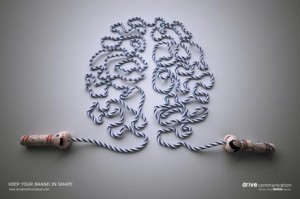 We're almost through with the first third of the year!  With that said, let's get on with this week's Inspire Fitness Health and Fitness Roundup:
"The Incredible Power of Small Fitness": To make big changes stick, break it down into small changes that you can do on a regular basis.  The secret to effective lifestyle change is consistency!
"The Shocking Truth About Coffee (That Won't Surprise Anyone)": Just like dark chocolate and red meat, coffee is a hot topic of debate: some say it's great for your health, others say you should avoid it like the plague.  But things aren't quite so black and white!  Here's a short but balanced blog post from Gold Medal Bodies, outlining times when you should and shouldn't consume coffee, and why!
"How Exercise Could Lead to a Better Brain": Everyday, neuroscience is uncovering something new about the brain.  In particular, there is an increasing focus on the effects of exercise on the brain.  Recent research indicates incredible benefits for those who partake in regular physical activity.
Would you like the opportunity to connect with our highly experienced and knowledgeable personal trainers and exercise physiologists?  Through our Facebook Page, we will be running live Q&A sessions exclusively with Inspire's trainers, where we will answer your health and fitness questions.  Visit the Inspire Fitness Facebook Page, click "Like", and we'll keep you informed!