Our Team
Accredited Exercise Physiologists and Exercise Scientists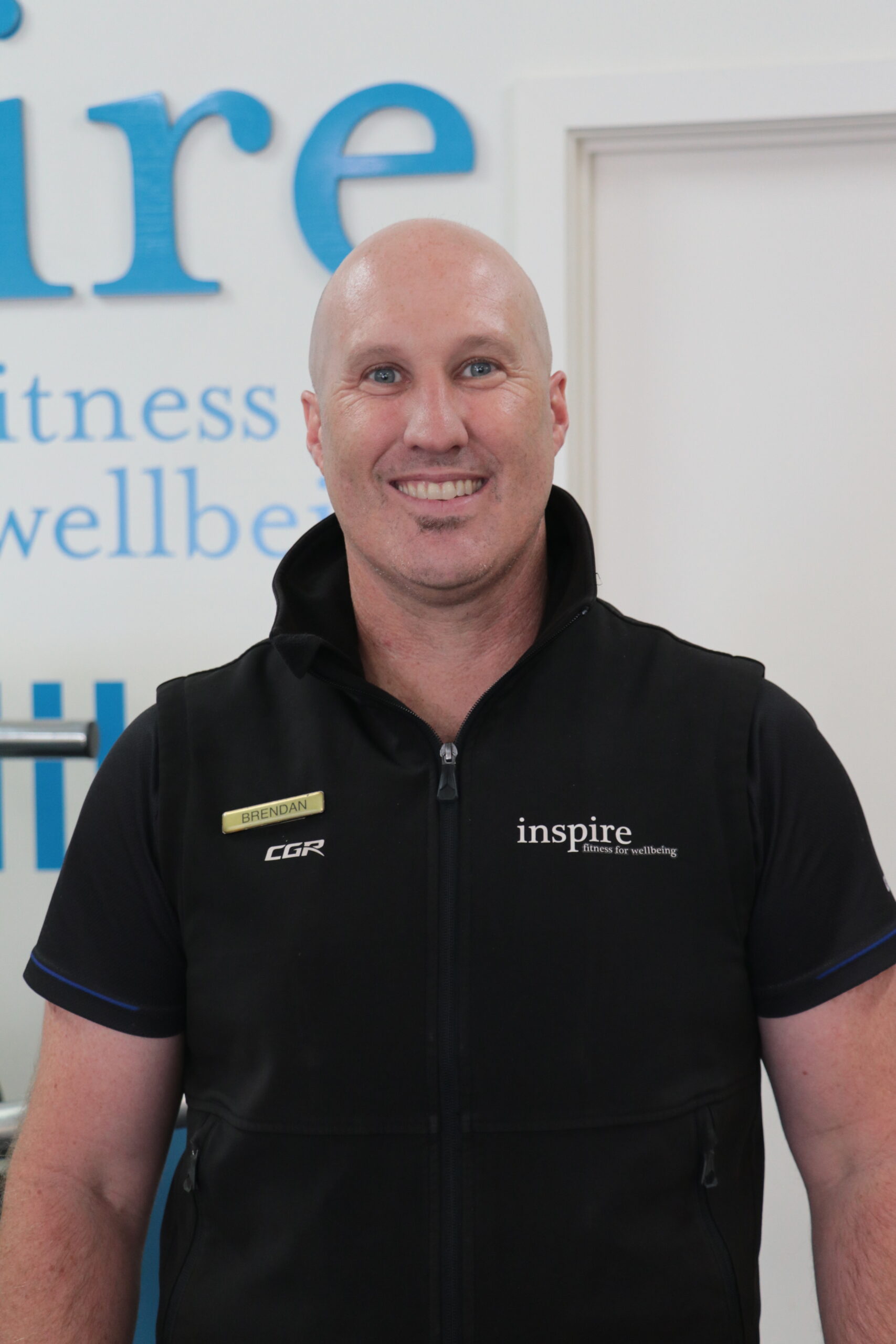 Brendan Rigby
Bach Appl.Sci (HM) (hons.)
Accredited Exercise Physiologist / Corrective Exercise Practitioner
Brendan is an Accredited Exercise Physiologist with 20+ years of professional experience in clinical and elite sporting environments.  His academic background includes the completion of a 3-year Human Movement university degree at ACU; and then progressed to complete an honours year in 1996 which included the completion of an academic research study into the physical preparation of elite Tennis players.  During his tertiary studies Brendan also completed an undergraduate degree in Psychology; which has been invaluable in his professional work as a Exercise Physiologist.
Brendan is the founder and director of Inspire Fitness, Melbourne's 1st Exercise Physiology clinic and Allied Health Gym.  Brendan's vision was to establish a specialized exercise facility where the clinical needs of a client are combined with their overall health and wellbeing goals; and in a fun-and-friendly atmosphere.  This vision has seen Inspire grow into the success it is today.
Brendan has a passion for working and motivating individuals of all walks of life to achieve a higher sense of health and wellbeing. Having worked with elite junior development squads at Tennis Australia in 2005 and 2006, Brendan brings his expertise and enthusiasm into tailoring individual exercise plans into all his sessions.
Devon Juniper
Bach Ex Sci, MastersExSc (Exercise Prescription).
Accredited Exercise Physiologist
Devon is an Accredited Exercise Physiologist with a passion for healing through movement. He has a strong belief that anyone can and should be moving in order to promote a longer, happier life!
During his several years working as a personal trainer, Devon gained experience working with sub-elite athletes, expert trainers and promoting exercise internationally to impoverished communities. Devon completed a Masters of Clinical Exercise Physiology degree at ACU in 2019. Since then, Devon has gained much experience working with a wide variety of clinical conditions and modalities. His work at Donvale hospital and Multi-disciplinary private practices.
Through these experiences Devon has been worked with a breadth of different populations. This includes clients with neurological conditions, cardiovascular or pulmonary disease, cancer and type 2 diabetes. Devon's specializes in sub-acute and chronic Musculoskeletal rehabilitation (including pre/post operation) including hip, knee and shoulder issues.
Devon loves exercise and is committed to spreading that passion to help people get the most out of life.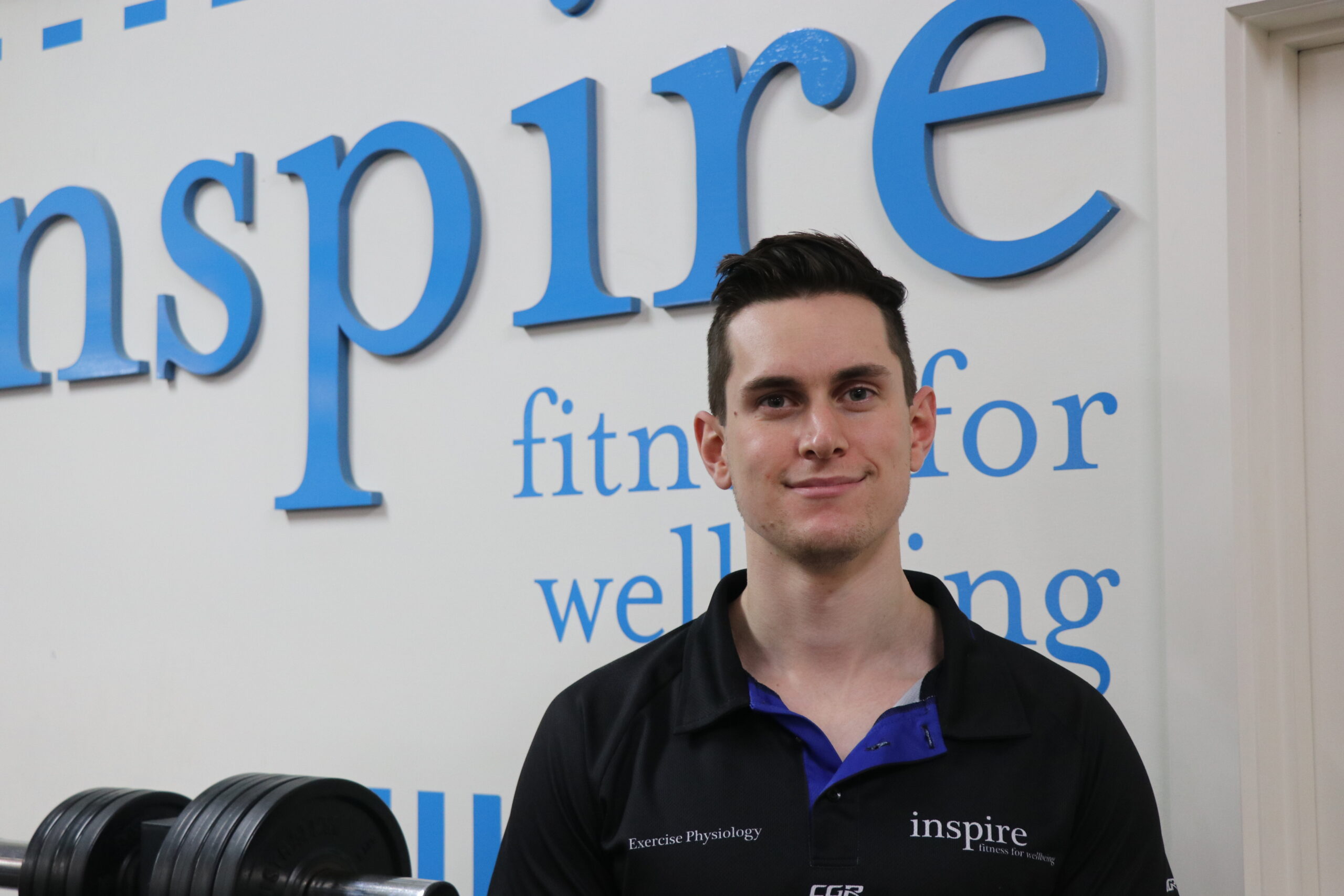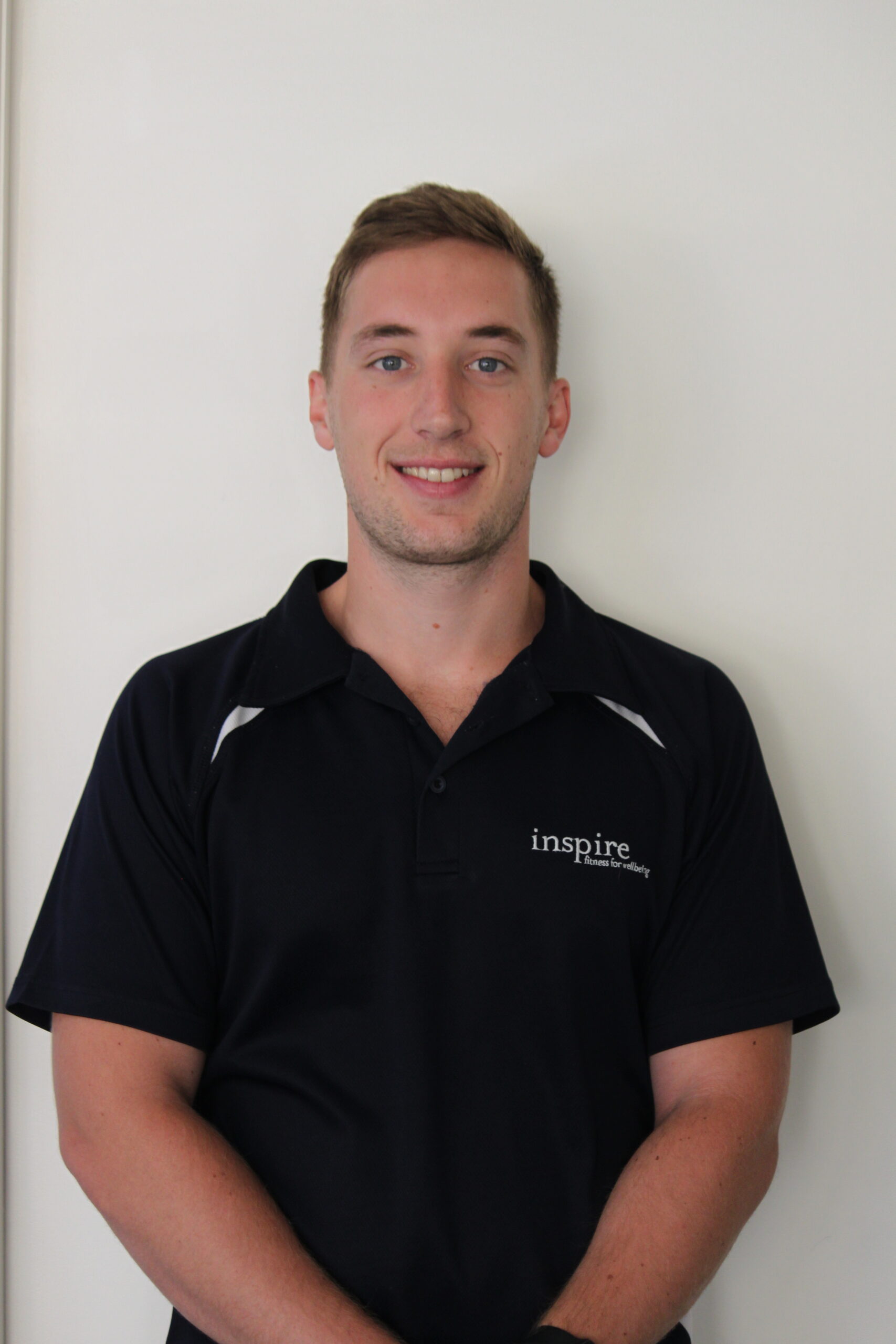 Zach Perversi
Bach Ex Sci, MastersExSc (Exercise Prescription).
Accredited Exercise Physiologist
Zach commenced working with Inspire Fitness in 2018 having completed a postgraduate  Masters of Clinical Exercise Physiology  at ACU. During his undergraduate studies; a Bachelor of Human Movement/ Exercise Science;  and during his Masters he strengthened his passion in the field of exercise science; and his passion for improving the health, strength and movement of individuals coming from a vast array of physical limitations and medical backgrounds.
During his undergraduate study Zach worked with North Melbourne Football Club (AFL) where he assisted the strength and conditioning/skill acquisition coaches to implement programs and monitor individual performance in those departments.  His skills in strength and conditioning where honed within this elite sporting environment, and these skills have enabled Jack to implement advanced corrective exercise and training programs for clients
During his Postgraduate studies he gained further valuable experience working within  the Austin Repatriation Hospital, Olympic Park Sports Medicine Clinic and Orygen Youth Mental Health Clinical Program. These positions provided Zach with in-depth practical experience related to structured exercise prescription for a host of physical and medical conditions including cardiovascular disease, diabetes, osteoporosis, depression, cancer, arthritis and COPD.
Zach has a keen interest in developing, implementing and evaluating programs to increase health and maintain strength across the life span. He utilizes his extensive tertiary background combined with his strong practical experience to deliver exercise programs aimed at individuals wanting to lose weight, improve fitness, rehabilitate from an injury and use exercise in the treatment of a medical background.
Matthew McQueen
Bach Ex Sci, MastersExSc (Exercise Prescription).
Accredited Exercise Physiologist
Matt completed his bachelor of Exercise and Sports Science at Deakin University, going on to study a Master of Clinical Exercise Physiology at Deakin University. During his studies, Matt worked at Rowville sports academy, developing junior athletes participating in tennis, golf, and netball. Taking over the programming of athletic development and strength and conditioning of all netballs from 11-18years of age within the academy.
Matt went onto further develop his coaching skills with elite football players, working with Eastern Ranges High Performance team for the 2019-20 season. Developing skills in strength & conditioning and rehabilitation in elite level athletes.
During his masters, Matt also worked with clinical populations with chronic disease, developing an interest in individuals with neurological, metabolic, and musculoskeletal disease. Assisting others in living their healthiest and happiest life through exercise prescription.
This passion for the role of exercise as medicine spans across all conditions, using the foundation of strength and conditioning and taking a holistic approach in assisting individuals to meet their goals.
Allen takes a holistic approach to health and return from injury, and believes it is important to think of the body as a whole in order to return to optimal function. This ideology underpins and guides the rehabilitation process ensuring that each individual's exercise program is tailored specifically to their needs, abilities and desired outcomes.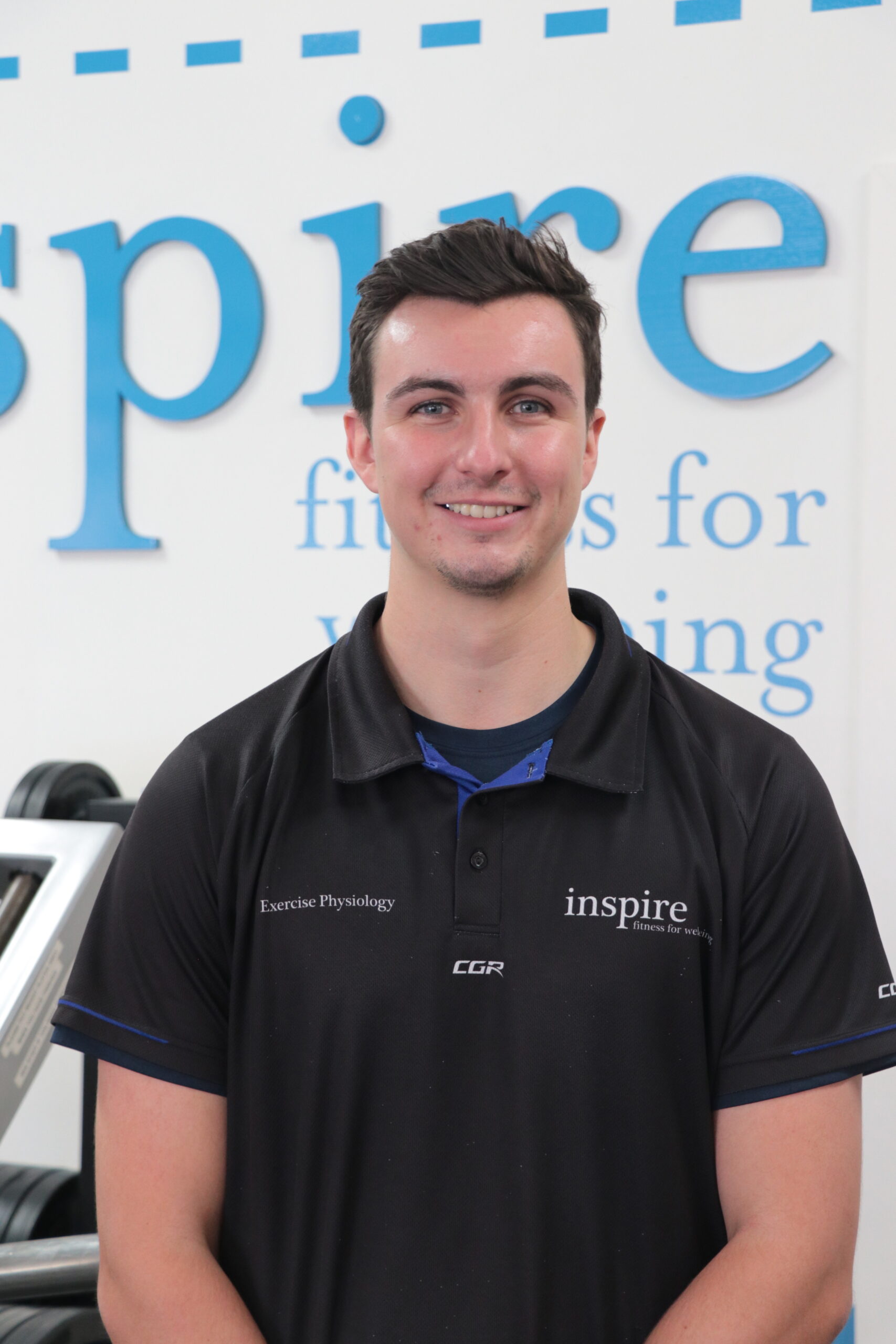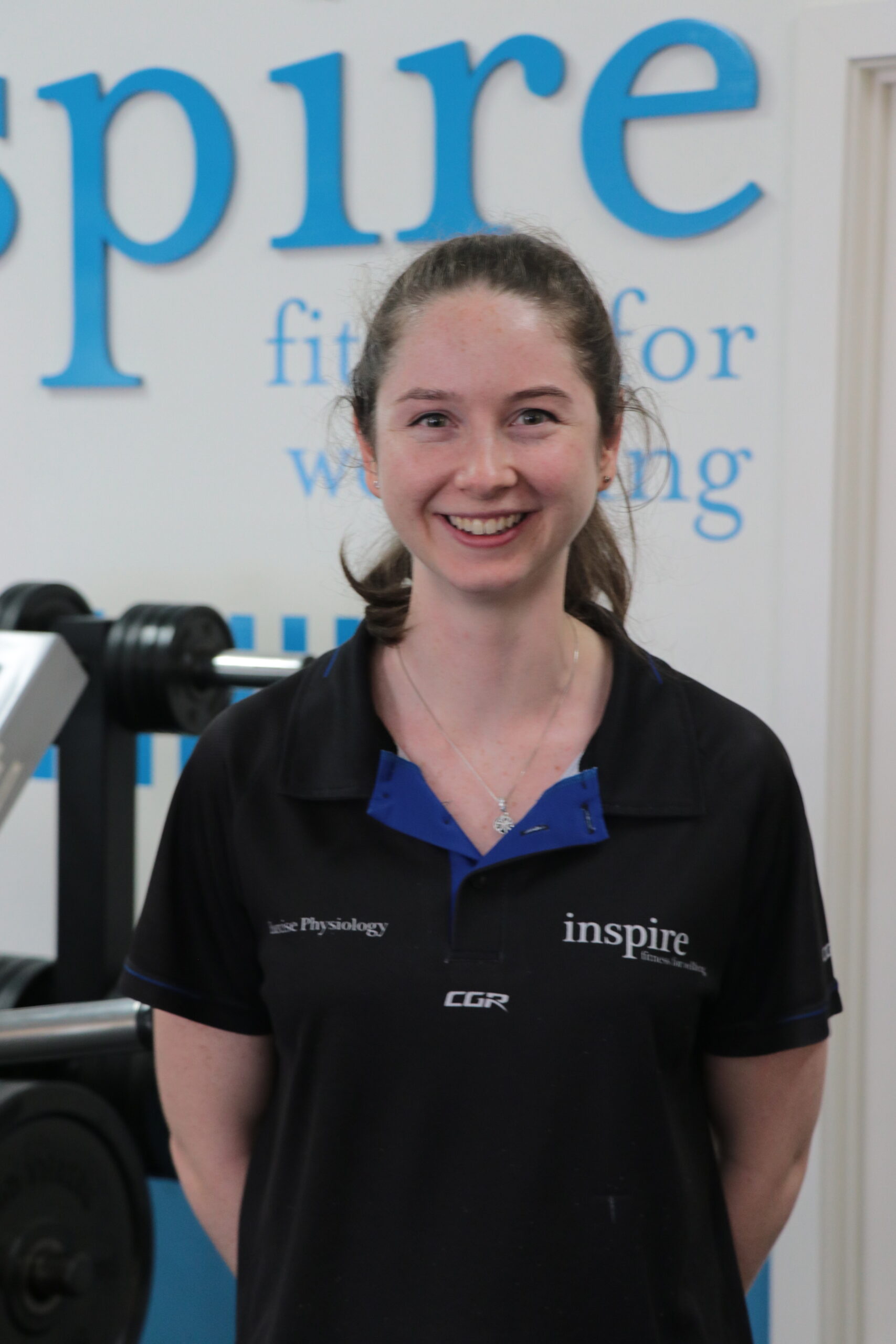 Sonja Cornes
Bach Ex Sci, MastersExSc (Exercise Prescription).
Accredited Exercise Physiologist
Sonja is an Accredited Exercise Physiologist with a passion for helping people live a happier and healthier life through exercise. Sonja has completed an undergraduate Exercise Physiology degree at the University of Sydney. Sonja's university studies and clinical placements have given her outstanding knowledge in movement, biomechanics, chronic disease management and musculoskeletal rehabilitation.
Sonja's experience includes working as an Allied Health Assistant, implementing programs for persons with living with a range of conditions such as Multiple Sclerosis, Cardiovascular Disease, Osteoarthritis, Down Syndrome and Cerebral Palsy. Sonja has also worked extensively as a personal trainer, helping people of all ages achieve their goals.
Sonja brings a wealth of knowledge and experience to Inspire Fitness and is eager to put this into practice by empowering clients to achieve their goals. Outside of Inspire Fitness you can find her spending time outdoors hiking, cycling, and running or training at the gym.
Tom Bennett BExSC, MCEP, AES, AEP
Bach Ex Sci, MastersExSc (Exercise Prescription).
Accredited Exercise Physiologist 
Tom is an accredited exercise physiologist, exercise scientist and ASCA accredited strength and conditioning coach. Tom completed both his undergraduate and post-graduate studies at ACU Melbourne. Tom has previously worked in sub-elite sport for Melbourne Thunderbolts (NRL) and Melbourne Ariels (netball) as a part of their rehab and strength teams. Tom also has spent multiple years working in youth high performance sport and rehabilitation.
Although Tom's strengths are largely rooted in strength and conditioning, he has spent the last 3 years working in private practice with chronic conditions ranging from musculoskeletal, metabolic to mental health.  Tom takes a global approach, believing education and empowerment are at the forefront of an effective treatment plan.
Tom loves working with complex conditions, chronic pain and people who want to get back to doing what they love. Tom believes exercise is for everyone, regardless of the goal and outcomes.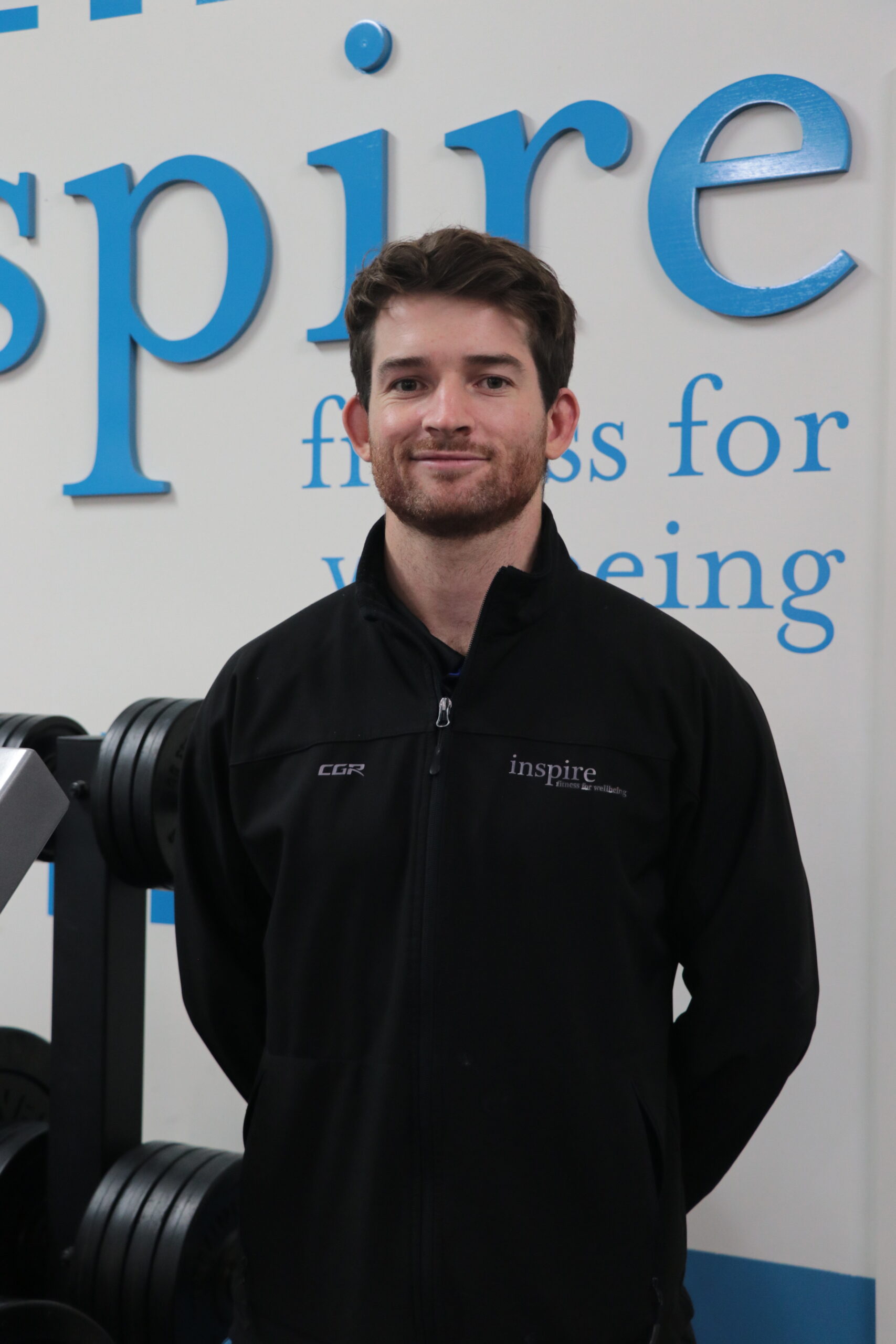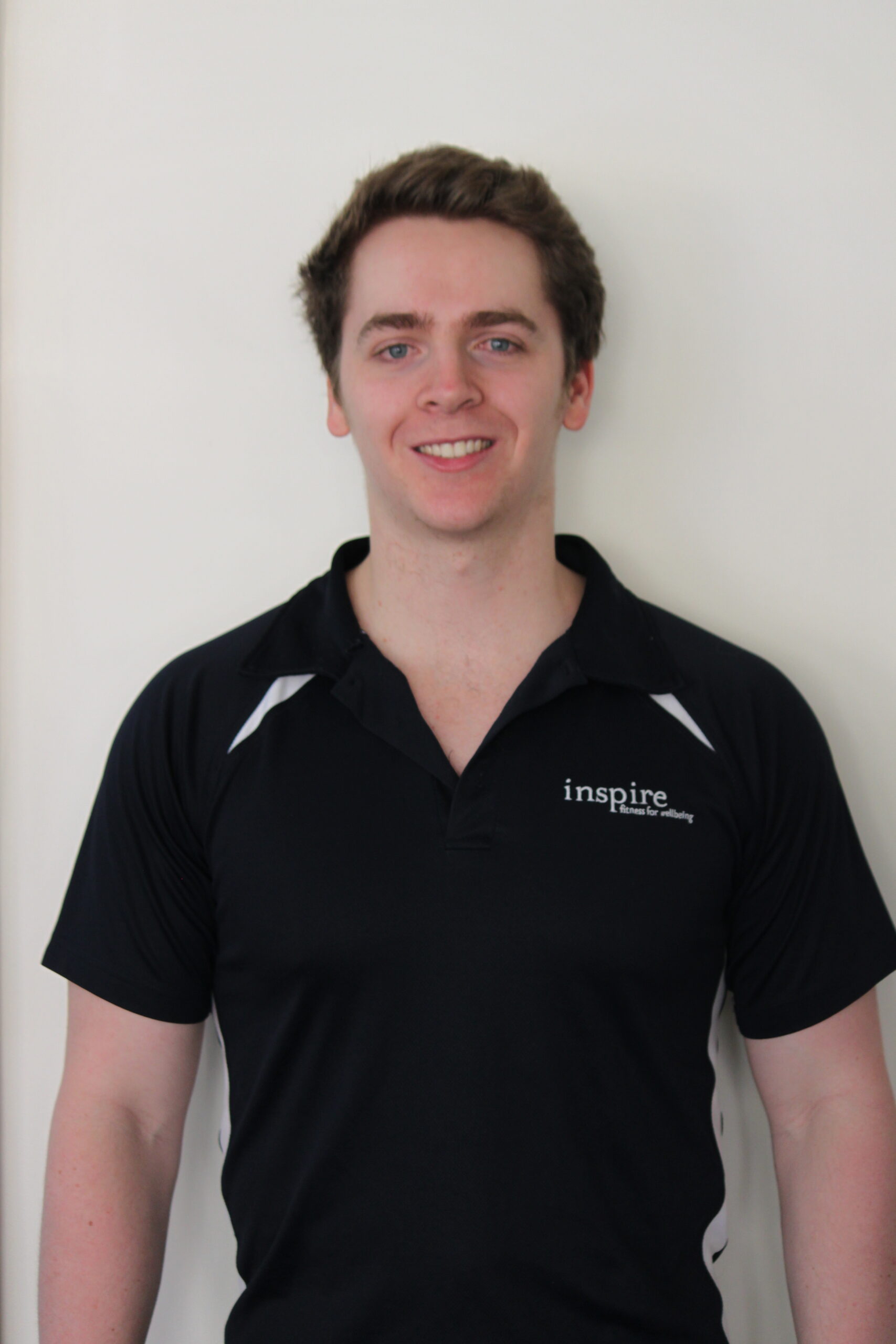 Sebastian Mann
Bach Ex Sci, MastersExSc (Exercise Prescription) (current)
Exercise Scientist
Sebastian is an enthusiastic and caring Exercise Scientist with a passion and intensive knowledge of strength training. He has been assisting people, from young to young at heart, achieve their goals at Inspire since 2019.
Sebastian has completed a Bachelor of Exercise and Sports Science and is undertaking a post-graduate Masters of Clinical Exercise Physiology at Deakin University.
His university experiences have given him a broad depth of knowledge and experience in a variety of settings, including placements at Epworth Hospital, Orygen Youth Health & Donvale Rehabilitation Hospital. Since then, he has coordinated and instructed a variety of exercise programs within the local community.
He has a special interest in musculoskeletal rehabilitation, chronic disease management, cancer (including prostate cancer), the role of exercise and ageing, falls prevention, neurological conditions and pre/post-operative conditioning. He pursues these interests enthusiastically by attending seminars and completing a number of further courses.
Sebastian's passion for the role of exercise as medicine provides the foundations for collaboratively developing and prescribing individually tailored exercise plans, to assist others achieve their health and personal goals.
Joshua Martin
Bach Ex Sci, MastersExSc (Exercise Prescription) (curent)
Exercise Scientist 
Josh has a passion and love for all things exercise. He loves to bring the energy and fun to exercise and enjoys seeing people smile and enjoy themselves.
Josh is a unique staff member in the fact that he had been a client at Inspire for quite a few years before becoming a member of the team. Josh originally came in for rehabilitation following a shoulder reconstruction in 2017 and has not left us since.
Josh completed his Bachelor's Degree in Exercise and Sport Science in 2019, majoring in Applied Sport Science and Strength and Conditioning. Following this Josh had planned to go to England to play cricket in 2020 however due to COVID-19 he was unable to go. This did not stop Josh though from improving himself. He became a Senior Exercise Science Intern at Rise Health Group with the Rowville Sports Academy where he continued to work on his exercise prescription and delivery.
As seen before Josh loves his cricket and still continues to play at Canterbury Cricket Club in the ECA competition. He has previously worked for Cricket Victoria for five years and also has a large coaching background especially in girls cricket which has lead him to having the Head Women's Coaching role at Canterbury Cricket Club as of 2021.
Due to the work he did with Rise Health Group Josh has experience in athletic development and physical preparation in youth athletes he has a keen interest in this area. He hopes to one day work with elite athletes especially in injury management and prevention. Josh also has an interest in working in paediatrics and helping children improve their movement skills and have fun while doing.
Josh began his Masters in Exercise Physiology at Deakin University in 2021 where he will finish in 2023. He is excited to continue to increase his knowledge in working with all types of people with various conditions, ages, injuries, exercise history, backgrounds and goals.