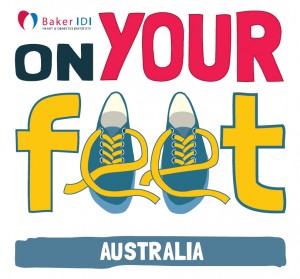 More than ever, we work and play while seated.  Think of how much prolonged sitting can take place in the average day for an adult Australian:
At breakfast
In a car or on public transport on the way to work
At our office desks
With our colleagues for lunch
On our commute home
In front of the TV
While eating dinner
But all of this sitting comes at a cost: sedentary behaviour increases your risk of diabetes, cardiovascular disease, and other chronic cardiometabolic conditions.  In fact, research from the Baker IDI Heart and Diabetes Institute has found that people who sit for 4 or more hours per day have a 46% higher risk of death from all causes, and an 80% higher risk of death from cardiovascular disease, compared to people who sit for less than 2 hours per day.
So what can YOU do to decrease the health risks of excessive sedentary behaviour?
The equation is simple: get On Your Feet
On Your Feet Australia is an initiative by the Baker IDI aimed at reducing sedentary behaviour through simple and regular physical activity throughout your work day.  Tomorrow (Wednesday 19th February), you can get involved by:
Registering at OnYourFeet.org.au as an individual or as an organisation
Donating and raising funds to support the ongoing research at Baker IDI
Wearing your sneakers to work and getting on your feet at every opportunity.
Click here to download the On Your Feet Australia poster, and feel free to share it amongst your colleagues and friends!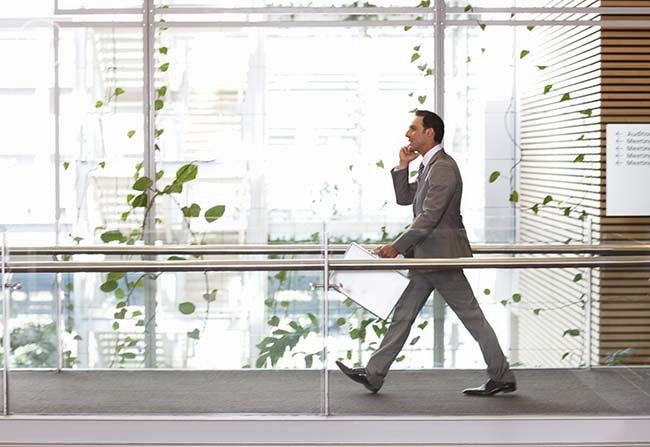 Activities to reduce sedentary behaviour
Individuals
Stand and take a break from your computer every 30 minutes
Stand during phone calls
Eat your lunch away from your desk
Move your bin away from your desk
Use the stairs
Walk to your colleague's desk instead of phoning or emailing them
Drink more water
Stand to greet a visitor
Stand at the back of the room during presentations
Have standing or walking meetings
Take breaks in sitting time in long meetings
Organisations
Consider products such as height adjustable desks, telephone headsets and standing mats for staff.
Schedule 30 minute reminders for employees to break up their sitting
Create a daily tally to log the number of times employees use the stairs
Host all internal meetings standing up
A standing lunch
A lunch time walk