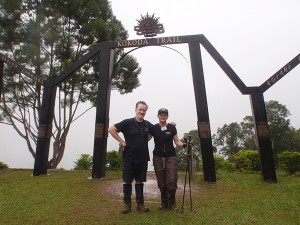 The personal training team at Inspire Fitness would like to congratulate two of our dedicated gym members Mark and Genevieve Tobin for recently tackling and completing the challenging Kokoda Trail in Papua New Guinea.
The Kokoda Trail is one of the world's most grueling treks covering 96 kilometres of rugged mountainous rainforest, with many difficult river crossings and steep valley descents.   Whilst the distance of 96 kilometers over 7 days might seem manageable, the continuous steep climbs and long, unforgiving descents on the trail challenge trekkers with a significant test of their physical fitness and mental stamina.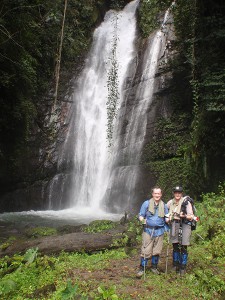 We congratulate Mark and Genevieve for the hard work and dedication put into their fitness training and preparation, demonstrating that when you set yourself a challenge and dedicate yourself to the preparation, you can achieve anything!   This was Mark and Genevieve's second major trek since joining Inspire Fitness 6 years ago, beginning with a low fitness level and challenging demands in their respective professional jobs.
We teach our clients at Inspire Fitness that improving their physical fitness, health, and strength is about increasing their opportunities for what they can take on outside of the gym, expanding their opportunities for living and taking on life to its fullest enjoyment!  These opportunities are different for each individual and not always as challenging as completing the Kokoda Trail, though this demonstrates why each training program we develop is unique to each individual's needs, and tailored specifically to the requirements of their body.
Keep an eye out for our future post where we will outline How to Train and Prepare for the Kokoka Trail, drawing on the lessons learnt from assisting Mark and Genevieve prepare for their successful trek.