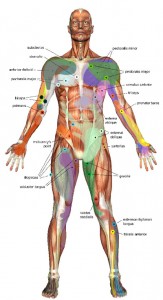 Your day-to-day habits – whether they consist of frantic movement, heavy lifting, or static standing and prolonged sitting – all have adverse effects on your posture. Poor posture developed through our modern lifestyles leads to imbalances of flexibility and strength between various parts of your body. Left uncorrected, your postural imbalances are brought to the gym every time you come for a workout. To avoid injury and increase the effectiveness of your training, it is essential to address these imbalances with self-massage to ensure you are making sustainable progress towards your health and fitness goals.
You may be conscious of tightness in various muscles around your body, but chances are that there are other tight areas of which you are not aware. These tight spots in muscles are known as "latent trigger points". These areas of tightness develop as a direct result of your daily postural habits and can contribute to injury if left untreated.
This 1-hour active workshop will teach you how to use self-massage techniques to identify and self-treat these latent trigger points, to increase your flexibility, reduce injury risk, and achieve long-term health and fitness success.
---
Powerful Self-Massage Techniques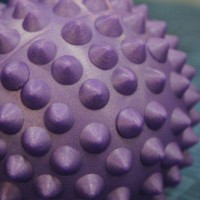 Date: Wednesday 21st August
Time: 7.45pm
Address: Inspire Fitness for Wellbeing, 317 Doncaster Rd, Nth Balwyn
RSVP: Bookings essential as places are limited to 18. Call 9857 3007 to secure your spot!
---
You will learn how to:
Recover faster between workouts;
Prevent injury by enhancing the quality of your movements;
Relieve muscle pain and soreness;
Relieve stress and promote relaxation;
Increase your flexibility faster and in less time than stretching alone;
Improve your posture; and
Correct your muscle activation patterns to increase the effectiveness of your training.
Bookings essential, non-members welcome!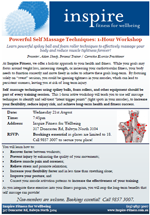 Self-massage techniques using spikey balls, foam rollers, and other equipment should be part of every training session.  This 1-hour practical workshop will teach you a range of self-massage exercises which will advance your training and improve your quality of movement in your everyday life. We will teach you a range of exercises giving you a description of their purpose and basic anatomy, focusing on correct technique and physical participation in small groups. We aim to educate you as to which exercises will be most appropriate for you and most importantly, how to do them correctly. As you integrate these exercises into your fitness program, you will reap the long-term benefits that self-massage can provide!