The month of Movember was dedicated by our personal trainers at Inspire Fitness to supporting the valuable cause of raising money and awareness for men's health, specifically prostate cancer and depression in men. 
This year, Movember raised over $75 million across fourteen countries, with Australians contributing over $17 million (and rising!) to this impressive fundraising tally.
The Inspire Fitness team took to the challenge of growing their Mo's throughout the month, stylishly grooming moustaches with individual flair and panache… although perhaps you're best to judge below!  Introducing the Inspire Fitness Mo Bros, in order of appearance: Adam, Daniel, Pete, and Rory: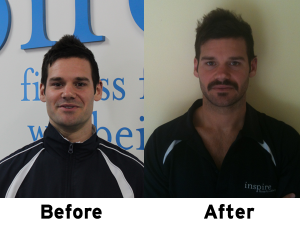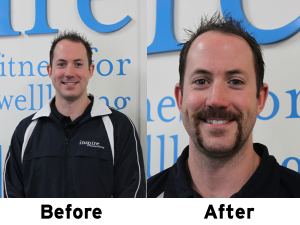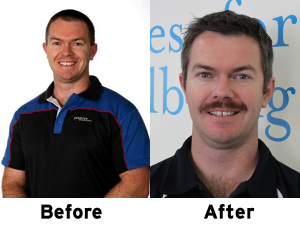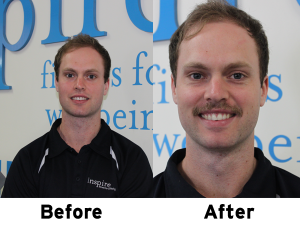 We would like to sincerely thank our many Inspire Fitness clients who supported this cause by donating money to our team through the Movember foundation, enabling us to raise in excess of $1400!  As fitness professionals, we are extremely passionate about improving and promoting better health for individuals in our community, so for the third year running we have been pleased to support this important men's health initiative.