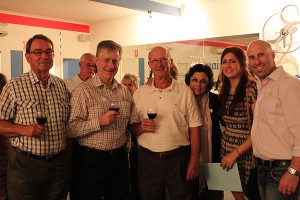 With Christmas just around the corner I would like to take this opportunity to wish a safe and Merry Christmas to all of our clients and readers of our blog.  This festive season is not without its challenges to your health, so choose your food wisely and continue to stay active!
It was terrific to join so many of our clients on Wednesday evening, to celebrate the end of another fantastic year of good health and fitness at the Inspire Fitness Christmas Party.  Our personal training team enjoyed catching up with everyone socially and in a "non-training" capacity, sharing lots of laughs and overviewing the magnificent achievements of so many throughout 2011.  Check out more photos on our Facebook Page!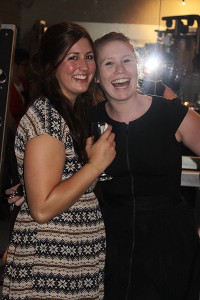 The highlights of the night were our annual achievement awards, given to clients who have achieved outstanding success and have shown exceptional dedication to their health and training throughout the year.   Congratulations to the winners of each of our 15 awards, in particular to this year's recipients of the Mr and Mrs Inspire Fitness Award.
The Mrs Inspire Fitness Award for 2011 was given to Genevieve Tobin, for her exceptional dedication and commitment to preparing for and conquering the Kokoda Trail in September this year.  Genevieve trained exceptionally hard to build her fitness and strength throughout the year, which culminated in her successful completion of the Kokoda Trail.
The Mr Inspire Fitness Award for 2011 was given to Ray Pittman, for his overall improvement in fitness, strength, and weight loss.  Ray has shown his passion for training through his regular commitment to exercise and along the way has dropped over 15kgs of body fat!  What a fantastic achievement Ray – well done!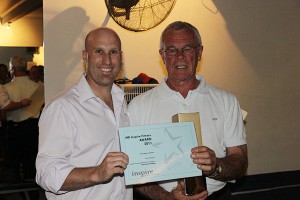 We would also like to highlight a selection of other award winners for their outstanding achievements:
John Hopkins: Weight Loss Award, for losing 27 kg in 2011
Harley Donnellan: Weight Loss Award, for losing 23 kg in 2011
Pat Poynton: Weight Loss Award, for losing over 15 kg in 2011
Mark Tobin: Inspiring Achievement Award, for completing the Kokoda Trail in 2011
I wish you all a wonderful Christmas, and from all the team, we look forward to continuing to Inspire and educate you next year with good health, fitness, and wellbeing.