The recently released 2012 Australian & New Zealand Fitness Industry Survey (ANZFIS) highlighted a number of benefits for gym members and personal training clients across the country.  These clients reported positive experiences from exercising under the guidance and supervision of their gym and fitness club.
Of particular note were the benefits clients experienced from working under the guidance of a Personal Trainer, with respondents reporting an overwhelming benefit in extra motivation, and in having a greater understanding of their exercises and knowing what to do in training.
Our advice at Inspire Fitness is that we strongly recommend you seek out and find Personal Trainers with a strong Sports Science background, to ensure you receive expert guidance and care.  Ensuring that you understand and know your individual exercise plan is critical – but so is having your training developed and monitored by a highly qualified fitness professional.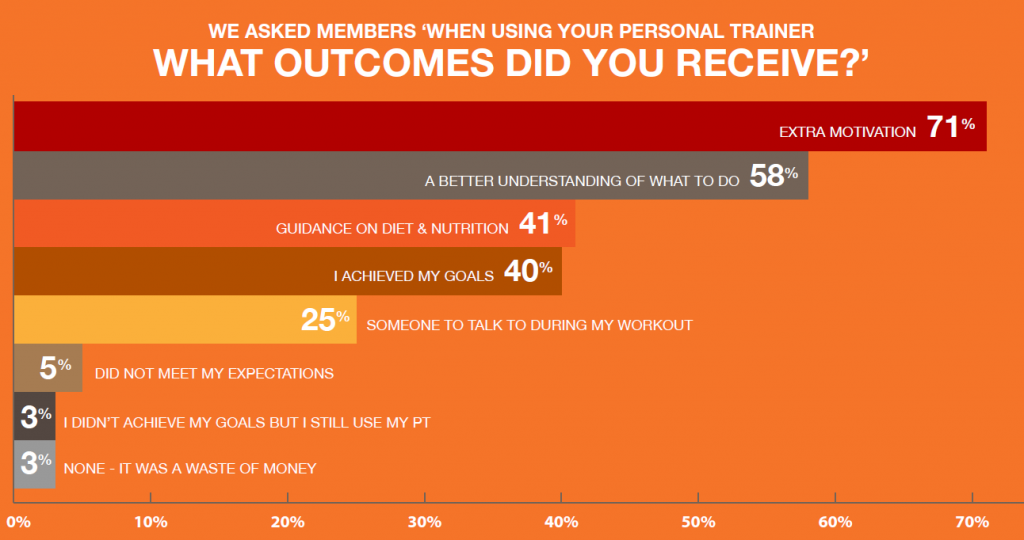 Inspire Fitness is a gym in Balwyn with Personal Trainers and Exercise Physiologists, offering you expert advice and support to guarantee you fitness success.
(Image sources: Australian & New Zealand Fitness Industry Survey)