Written by: Nick Agius (Accredited Exercise Physiologist)
What is Down Syndrome?
Down syndrome is a genetic, incurable disease that affects approximately 13,000 Australians. About 1 in every 1100 babies born in Australia each year are affected by Down Syndrome, and as they age and the more inactive they become, there is a clear reduction in overall health and quality of life.
This often leads to an increased requirement of assistance and dependence on family or friends, or the healthcare system to allow the individual to experience a comfortable lifestyle.
Benefits of Exercise for People Living with Down Syndrome
The positive effects of exercise have been widely reported to improve quality of life, mental and physical health, and also improve life satisfaction1.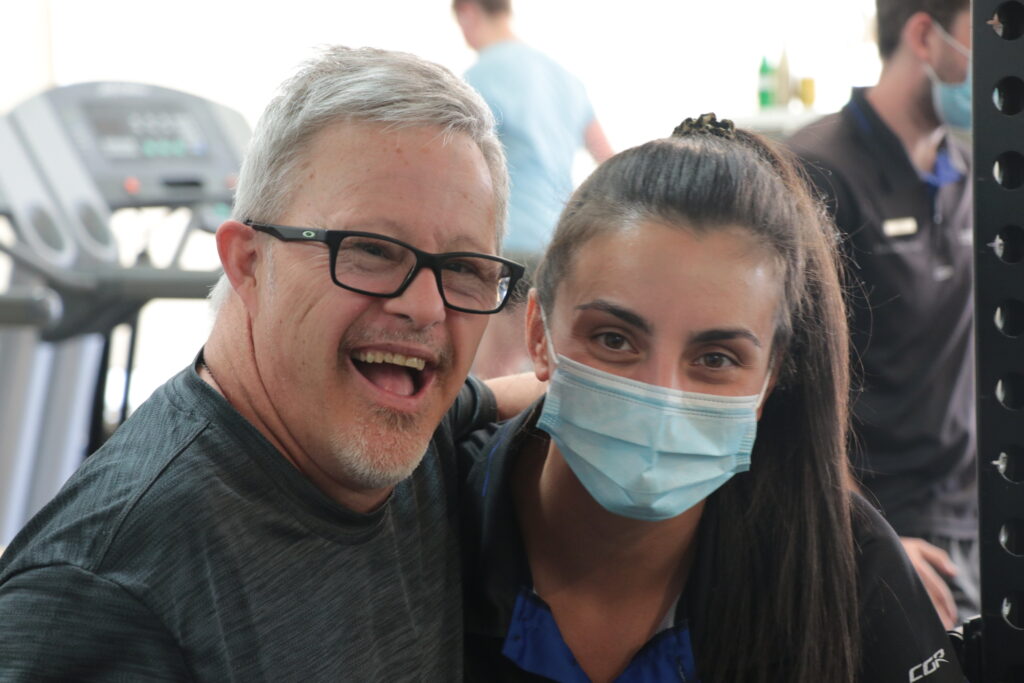 However, there are many barriers that impede on physical activity participation in this population. For example2;
Lack of funds
Support from family and carers
Transportation
Access to facilities
Often these barriers tie in together, for example, if there is insufficient support from family and friends, people with Down Syndrome may not receive assistance in being transported to and from their exercise sessions, due to requiring assistance with such activities.
If you are living with Down Syndrome, or you support someone with Down Syndrome, speaking to an Exercise Physiologist is a great way of beginning discussions and creating a plan to induce a positive lifestyle change.
People with an Intellectual Disability (such as Down Syndrome) may also experience many other comorbidities (other physical and mental conditions) such as2,3,4:
Reduced aerobic capacity & muscular strength
Overweight or obesity
Increased BMI
Increased likelihood of heart defects
Low thyroid levels
Increased risk of type 2 diabetes, Cardiovascular Disease and Osteoporosis
Increased anxiety and depression symptoms
Exercise can be a great way to not only reduce the incidence of these comorbidities, but also create a social outlet via different types of exercise modalities including small group training sessions, fun game style exercise or the more traditional training types including aerobic, resistance and/or balance training2. Research has found that at least 50% of people with down syndrome will face a significant mental health concern such as anxiety or depression4.

If you are living with Down Syndrome, or you are a family/friend that knows someone with Down Syndrome that would benefit from being assisted with an exercise program, call Inspire Fitness for Wellbeing on 9857 3007. Our team of Accredited Exercise Physiologists would be happy to help discuss a plan to create a positive lifestyle change.
References:
Heller, T., Hsieh, K. and Rimmer, J.H., 2004. Attitudinal and psychosocial outcomes of a fitness and health education program on adults with Down syndrome. American Journal on Mental Retardation, 109(2), pp.175-185.