Exercise and Physical Activity is important for kids to maintain their physical and emotional wellbeing.
This health message is especially relevant during COVID19 whereby structured sport and incidental exercise undertaken at school has been stopped. Children are spending more time sitting and in front of screens, increasing their risk factors for chronic diseases and mental health challenges.
Physical activity can have a significant impact in helping to reduce childhood obesity, diabetes, and a variety of other chronic diseases.
Childhood activity can also have long-term effects, such as reducing the risk of cardiovascular disease and metabolic conditions later in life, improving musculoskeletal health, and reducing adult mortality.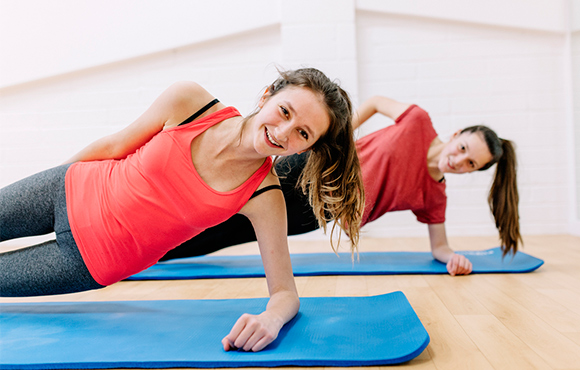 Engaging in physical activity or exercise offers children the following benefits:
» Helps to achieve and maintain a healthy body weight
» Increases positive mental health and helps children to relax
» Improves self-esteem and confidence
» Helps to build strong bones, muscles and joints
» Promotes healthy growth and development
» Reduces the risk of developing, and helps to manage, chronic disease such as type 2 diabetes and cardiovascular disease
» Reduces the risk of, and assists with rehabilitation from, some cancers
Research also provides strong evidence for the positive link between exercise and brain
development in children. Exercise has shown to enhance cognitive function and academic performance for school children.
It is not just the physical and mental benefits that makes being active during childhood important, there are also a host of social benefits. Encouraging play outdoors often involves interaction with other children and promotes active play (such as throwing a ball or riding a bike).
The social benefits are especially important for children to develop social skills necessary for working in groups, organising teams, and managing the individual personality differences experienced in large groups. These social skills set children up for higher performance as adults in work and organisational settings.
Undertaking regular exercise and physical activity in childhood also sets up positive health behaviours which extend into adulthood. Exercise during childhood is thought to develop a 'Physical literacy' which builds an awareness of movement carrying over into adulthood.
Physical literacy builds confidence for a person to undertake regular exercise in adulthood so they can gain the physical and mental health benefits associated with regular exercise.
Unfortunately, research shows that only 23% of children aged between the ages of 5 and 14 are active for at least 60 mins per day. This is the minimum recommend amount of physical activity required per day.
Exercise and Sports Science Australia (ESSA) has collated the following e-book Exercise for Kids to provide a valuable resource for the portion of Physical activity and exercise for children.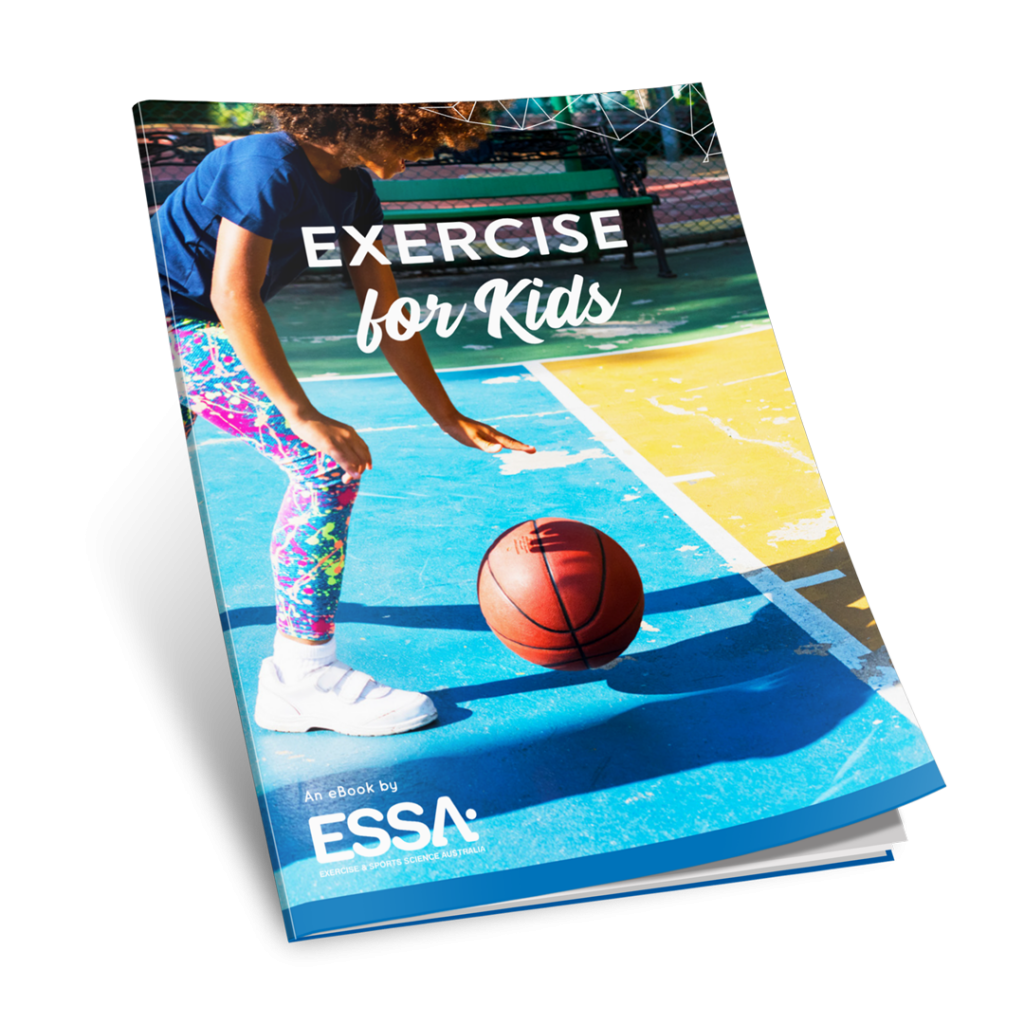 Our Exercise Physiology team at Inspire Fitness strongly believe this is a timely resource for parents during the stage 4 COVID lockdown in Melbourne. Currently children are less active and a reminder this health message is vital to ensure we protect the health of our Children.
Exercise Physiologists play a pivotal role in designing tailored exercise programs for children and adolescents to ensure exercise is fun, safe and effective.