Over the past 20 years, the many benefits of strength training for health, function and in the treatment (and prevention) of chronic diseases has been widely researched within the scientific community.
Unfortunately, though, a large proportion of the general population still have little understanding of just how beneficial regular strength training sessions are for health.
Bridging this gap between the vast research and the education of the general public is vital for us Exercise Physiologists to drive participation for people into regular strength training.
The benefits of strength training on health are holistic. Among many things, regular strength training improves strength, stability, body fat loss, bone health, mental health and wellbeing, cardiovascular health, diabetes, cancer and arthritis.
Benefits of Strength Training Overview
Improved strength, stability and muscle mass
These are three of the most well-known benefits of strength training and are very relevant to a large percentage of the Australian population who may become or are already weak and potentially a falls risk.
Strength training has been shown to significantly improve strength (particularly in sedentary older adults) and increase stability and muscle mass (1-3). Being strong and balanced can significantly increase quality of life for older adults and being able to obtain extra muscle, particularly as we tend to lose a large percentage of muscle mass can also help with protection from injury.
Improved cardiovascular health and reduce body fat
Poor cardiovascular health and excessive body fat are two major health problems faced by many Australians across the lifespan.
Excess body fat is often linked with poor cardiovascular health including the development of cardiovascular disease, high resting blood pressure and poor blood lipid profiles (4).
It has also been well documented that obesity has been linked to a wide variety of diseases and conditions including cancer. Strength training has been found to significantly reduce body fat % in ways that are possibly more effective compared to an endurance based program and has been found to improve metabolism by up to 25% compared to pre-workout levels (5).
Strength training also offers unique benefits for risk reduction of developing coronary heart disease, cardiovascular disease and a decrease in resting BP (6, 7)
Improves Mental health
Improving mental health and cognitive abilities are two of the relatively more recent benefits of strength training to be discovered in the scientific literature. These are two very important benefits shown from strength training.
Many clients at Inspire Fitness report they believe that the mental health benefits achieved with their regular strength training outweighs the physical benefits of their training.
Research also backs this up suggesting that completing regular strength training can significantly decrease symptoms of fatigue, anxiety, depression and the perception of pain for a number of physical diseases (8).
Improved Bone health (osteoporosis) and arthritis treatment
These diseases are very increasing relevant to an increasing number of the Australian population.
Osteoporosis is most prevalent in post-menopausal women and can leave them at an extremely high risk of bone fracture. Strength training has been found to be beneficial for maintaining bone mineral density by up to 3% every year, therefore improving bone strength and reducing injury risk (4).
Treatment of arthritis has also been strongly linked to strength training. As mentioned above, strength training can help reduce the perception of pain of some diseases including arthritis (8). It has also been found to increase functional mobility significantly in rheumatoid arthritis sufferers (9) meaning sufferers are able to live a higher quality and more active lifestyle.
Cancer Prevention
One of the most important roles of strength training for health is its role in the prevention of several different types of cancer.
Cancer is still one of the highest causes of morbidity and mortality in Australia and it has been reported that 20% of all cancer diagnoses can be linked to physical inactivity (10).
Just including strength training and being being physically active can reduce breast, colorectal and other cancer development risk by 24% (15).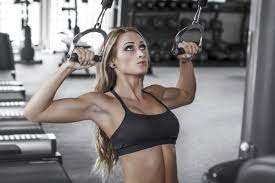 Strength Training Statistics
Improve Strength
Strength training can improve strength by up to 60% for sedentary elderly (1)
Improves Stability
A program incorporating strength, flexibility and some endurance training reduces falls rate by 20% in older adults (2)
Increased Muscle Mass (sarcopenia)
A long term strength training program can improve muscle mass by approximately 12% in older adults
Improves Bone Health
Adults not completing strength training can experience up to a 3% decrease in Bone mineral density EVERY YEAR! (4)
Regular strength training and proper nutrition can reduce the chance of a fracture (due to osteoporosis) occurring by up to 50% in some cases (11)
Reduce Body Fat
Weight training burns high amounts of calories and can improve metabolism by up to 25% in the hours post exercise (5)
Reduces weight gain in premenopausal women by 15% (12)
Improves Mental Health
Strength training has shown a significant reduction in fatigue, anxiety and depression and Increases self-esteem (8)
Improves cardiovascular health (reducing blood pressure, helping blood sugar control, improved cardiac output)
Weight training has been found to reduce the risk of coronary heart disease up to 23% in some studies (6)
Can reduce the risk of cardiovascular disease by up to 20% in some cases (6)
Strength training can help normalise resting blood pressure to safe levels in people with high blood pressure (7)
Diabetes
Strength training has been found to reduce risk of type two diabetes by up to 40% (13)
Long term strength training programs can improve insulin sensitivity (blood sugar control) in type two diabetes sufferers by up to 45% (14)
Arthritis
Strength training can significantly improve functional capacity in rheumatoid arthritis sufferers between 17% and 119% depending on individual cases (9)
Cancer
Up to 20% of common cancer diagnoses can be linked to physical inactivity (10)
Strength training is proven to significantly reduce the chance of developing breast, colorectal, prostate and other forms of cancer (15)
Reference List
1. Westcott W. Strength training for older adults J Active Aging. 2009;8: 52–9.
2. Carter ND, Kannus P, Khan K. Exercise in the Prevention of Falls in Older People. Sports Medicine. 2001;31(6):427-38.
3. Taaffe D. Sarcopenia: exercise as a treatment strategy [online]. Australian Family Physician,. 2006.;Vol. 35, No. 3:130-4.
4. Westcott WL. Resistance Training is Medicine: Effects of Strength Training on Health. Current Sports Medicine Reports. 2012;11(4):209-16.
5. W. Haltom R, Kraemer R, Sloan R, Hebert E, Frank K, L. Tryniecki J. Circuit weight training and its effects on excess postexercise oxygen uptake1999. 1613-8 p.
6. Shiroma E.J., Cook N.R., Manson J.E. ea. Strength training and the risk of type 2 Diabetes and Cardiovascular Disease. Medicine & Science in Sport & Exercise. 2017;49 (1),:40-6. doi: 10.1249/MSS.0000000000001063.
7. Martel GF, Hurlbut DE, Lott ME, Lemmer JT, Ivey FM, Roth SM, et al. Strength Training Normalizes Resting Blood Pressure in 65- to 73-Year-Old Men and Women with High Normal Blood Pressure. Journal of the American Geriatrics Society. 1999;47(10):1215-21.
8. O'Connor PJ, Herring MP, Caravalho A. Mental health benefits of strength training in adults. Am J Lifestyle Med. 2010;4: 377–396.
9. Halvorsen S, Christie A. High-intensity resistance training restored lean body mass and physical function in patients with rheumatoid arthritis. Journal of Physiotherapy (Australian Physiotherapy Association). 2010;56(2):133-.
10. Steindorf K. The role of physical activity in primary cancer prevention. European Reviews of Aging & Physical Activity. 2013;10(1):33-6.
11. Pearson JA, Burkhart E, Pifalo WB, Palaggo-Toy T, Krohn K. A Lifestyle Modification Intervention for the Treatment of Osteoporosis. American Journal of Health Promotion. 2005;20(1):28-33.
12. Schmitz KH, Hannan PJ, Stovitz SD, etal. Strength training and adiposity in premenopausal women: strong, healthy, and empowered study. Am J Clin Nutr 2007; 86: 566–72. 2007.
13. Grontved A PA, Mekary RA, et al. Muscle-strengthening and conditioning activities and risk of type 2 diabetes: a prospective study in two cohorts of US women. PLoS Med 2014;11(1):e1001587. 2014.
14. Ibañez J, Izquierdo M, Argüelles I, Forga L, Larrión JL, García-Unciti M, et al. Twice-Weekly Progressive Resistance Training Decreases Abdominal Fat and Improves Insulin Sensitivity in Older Men With Type 2 Diabetes. Diabetes Care. 2005;28(3):662.
15. Australian Institute of Health and Welfare. Cancer in Australia 2019. Cancer series no119 Cat no CAN 123 Canberra: AIHW. 2019.